Call Us
800-595-1474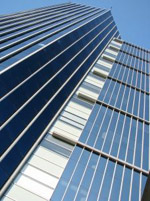 Satisfied Customers
"I have never seen such a quick and easy online commercial real esate loan application . . . they were able to work with me and find the best loan for my commercial project"

- Sean Knox
---
Whatever your financing needs,
we will tailor a loan that's right for you.
---
"Immediately after I filled out the App a Loan Agent contacted me with different loan scenarios ...WOW... these guys are good"

- Eric Bryant
Ethanol Plant Loan
Commercial Mortgage Loan .Net can provide financing for ethanol plants with loan amounts from $20,000,000 to $300,000,000 (depending on plant size) worldwide. Currently there are 101 ethanol plants in the U.S. and more than 30 under construction. Dozens more are in various stages of development planning. Commercial Mortgage Loan .Net is at the forefront of this boom and has the knowledge of the intricacies of the ethanol industry necessary to provide structured financing programs specifically suited for developing ethanol production facilities. If you are an established or developing ethanol company and need financing for construction or expansion of ethanol plants, contact us today for a free consultation. Read on to learn more facts about ethanol and it's future.
Ethanol is a high-octane, clean-burning fuel that is derived from renewable plant sources. Simply put, ethanol is grain alcohol, distilled from crops such as corn and sugar cane. Because it is domestically produced, ethanol reduces America's dependence upon foreign suppliers of fuel.

Brazil is a model of what can be achieved with ethanol. Since its inception, Brazil's ethanol program has displaced imported oil worth $120 billion. This is comparable to a savings of almost $2 trillion for a U.S.-sized economy. Brazil produces 14 billion liters annually, enough to replace about 40% of its gasoline demand. Also as a result, they announced their independence from Middle East oil in April 2006.

Ethanol production in the U.S. is now reaching unprecedented levels. In 2004, 3.4 billion gallons of ethanol were produced in the nation, up from 2.81 billion gallons in 2003. By the end of 2005, the ethanol industry reached a capacity of more than 4 billion gallons. This dramatic growth shows no signs of slowing. Local farm owners often form closed cooperatives or limited liability corporations to raise the equity necessary to build and operate an ethanol plant. Farmer-owned cooperatives today represent the single largest producer of ethanol in the country with nearly 50% the nation's ethanol production.

Economic Benefits:

In their 1997 study The Economic Impact of the Demand for Ethanol, Northwestern University's Kellogg School of Management found that:
During ethanol plant construction, approximately 370 local jobs are created.
During ethanol plant operation, up to 4,000 local jobs are created.
Ethanol plant construction creates $60 million to $130 million in additional income.
Ethanol plant operation creates $47 million to $100 million in additional income.

In their 2002 study Ethanol and the Local Community, AUS Consultants and SJH & Company found that:

With an approximate cost of $60 million for one year of construction, an ethanol plant expands the local economic base by $110 million each year.
Ethanol production will generate an additional $19.6 million in household income annually.
Tax revenue for local and state governments will increase by at least $1.2 million a year.
Nearly 700 permanent jobs will be created in the area near an ethanol plant
Energy Independence Facts:
The U.S. imports about two-thirds of its oil, and some experts predict our dependence upon foreign crude could climb to 70% in the years to come.
For every barrel of ethanol produced (1 barrel = 42 gallons), 1.2 barrels of petroleum are displaced at the refinery. (Information Resources Inc.)
In addition to importing record amounts of oil, the U.S. has also been importing record amounts of finished gasoline: 37 million gallons per day. (Energy Information Administration)
U.S. fuel consumption increased from 12 billion gallons per year in 1970, to 160 billion gallons in 2002. (Federal Highway Administration)
Ethanol Clean Air Facts:
Ethanol blends are likely to reduce carbon monoxide emissions in vehicles by 10% - 30%, depending upon the combustion technology. (U.S. EPA)
The American Lung Association of Metropolitan Chicago credits ethanol-blended fuel with reducing smog-forming emissions by 25% since 1990.
The use of 10% ethanol blends reduces greenhouse gas emissions by 12-19% compared to conventional gasoline. (Argonne National Lab)
In 2004, ethanol use in the U.S. reduced CO2-equivalent greenhouse gas emissions by approximately 7 million tons, equal to removing the emissions of more than 1 million cars from the road. (Argonne National Lab)
Research shows a 35-46% reduction in greenhouse gas emissions and a 50-60% reduction in fossil energy use due to the use of ethanol as a motor fuel. (Argonne National Lab)
Ethanol contains 35% oxygen, making it burn more cleanly and completely than gasoline.
E85 has the highest oxygen content of any fuel available, making it burn even more cleanly and even more completely than any other fuel.
E85 contains 80% fewer gum-forming compounds than gasoline.
Commercial Mortgage Loan .Net provides customized shopping center loan solutions for all kinds of investors nationwide. Whatever your objective- we can help you structure the loan that meets your needs.
Our success is measured by our clients' success, and our mission is to be your source for the most appropriate - and advantageous - financing solution that helps you achieve your goals.
Make Commercial Mortgage Loan .Net a part of your finance team. Submit your confidential loan request here for quick review, or call our executive team directly in at 1-800-595-1474.
Fill out the form below to be contacted immediately:
---
Commercial Mortage Loan .Net is a nationwide and worldwide commercial mortgage portal. We do business in all 50 states and overseas. Below are some the places we do business:
Alabama, Alaska, Arizona, Arkansas, California, Colorado, Connecticut, Delaware, Florida, Georgia, Hawaii, Idaho State, Illinois, Indiana, Iowa, Kansas, Kentucky, Louisiana, Maine, Maryland, Massachusetts, Michigan, Minnesota, Mississippi, Missouri, Montana, Nebraska, Nevada, New Hampshire, New Jersey, New Mexico, New York, North Carolina, North Dakota, Ohio, Oklahoma, Oregon, Pennsylvania, Rhode Island, South Carolina, South Dakota, Tennessee, Texas, Utah, Vermont, Virginia, Washington, West Virginia, Wisconsin, and Wyoming

Commercial Property Types we finance: