Call Us
800-595-1474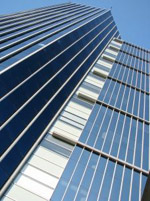 Satisfied Customers
"I have never seen such a quick and easy online commercial real esate loan application . . . they were able to work with me and find the best loan for my commercial project"

- Sean Knox
---
Whatever your financing needs,
we will tailor a loan that's right for you.
---
"Immediately after I filled out the App a Loan Agent contacted me with different loan scenarios ...WOW... these guys are good"

- Eric Bryant
Conversions
Commercial Mortgage Loan .Net has been in the commercial real estate finance business since 1977. We have extensive experience in the area of building conversion, wether it be a condo conversion, marina to dockominium conversion, hotel conversion, restaurant conversion, or anything else, we can help. We understand your unique needs as an investor looking to convert a property.
If put in the wrong hands your conversion financing project could take much longer than it should and that means a lot of time and money wasted. We pride ourselves on efficient customer care meaning we will be at your side throughout the entire process and facilitate the closing of your conversion loan as quickly as possible.
Commercial Mortgage Loan .Net provides customized conversion loan solutions for all kinds of investors nationwide. Whatever your objective- we can help you structure the loan that meets your needs.
Our success is measured by our clients' success, and our mission is to be your source for the most appropriate - and advantageous - financing solution that helps you achieve your goals.
Make Commercial Mortgage Loan .Net a part of your finance team. Submit your confidential loan request here for quick review, or call our executive team directly in at 1-800-595-1474.
Our Recent Commercial Loan Closings
$5,800,000- R1 construction 80% LTV, 1st of 5 Phases, Foreclosure / Takeover, Rancho Mirage, CA - 40 Day Close

---
$61,000,000 75% LTV 1st TD - $11,000,000 15% LTV 2nd TD (2nd TD in the form of Mezzanine Financing) 90% LTV mezzanine Loan Private Student Housing Loan, Atlanta, GA Georgia Tech

---
$5,675,000- 5 year Fixed @ 5.09%- 2 small strip centers- Darien, CT

---
$1,147,500-5 year Fixed @ 5.875%-Industrial Building- Torrance, CA

---
$7,500,000 - Loan 40 Acres Raw Land - $4,000,000 Purchase Price Monterey, CA - 8 Day Close

---
Fill out the form below to be contacted immediately:
---
Commercial Mortage Loan .Net is a nationwide and worldwide commercial mortgage portal. We do business in all 50 states and overseas. Below are some the places we do business:
Alabama, Alaska, Arizona, Arkansas, California, Colorado, Connecticut, Delaware, Florida, Georgia, Hawaii, Idaho State, Illinois, Indiana, Iowa, Kansas, Kentucky, Louisiana, Maine, Maryland, Massachusetts, Michigan, Minnesota, Mississippi, Missouri, Montana, Nebraska, Nevada, New Hampshire, New Jersey, New Mexico, New York, North Carolina, North Dakota, Ohio, Oklahoma, Oregon, Pennsylvania, Rhode Island, South Carolina, South Dakota, Tennessee, Texas, Utah, Vermont, Virginia, Washington, West Virginia, Wisconsin, and Wyoming

Commercial Property Types we finance: