Call Us
800-595-1474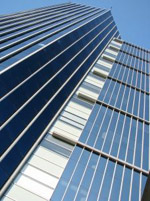 Satisfied Customers
"I have never seen such a quick and easy online commercial real esate loan application . . . they were able to work with me and find the best loan for my commercial project"

- Sean Knox
---
Whatever your financing needs,
we will tailor a loan that's right for you.
---
"Immediately after I filled out the App a Loan Agent contacted me with different loan scenarios ...WOW... these guys are good"

- Eric Bryant
Hi-Rise Apartment Loan
An high-rise apartment loan from Commercial Mortgage Loan .Net is a fast and efficient process. With over 28 years of combined experience in selecting and fine-tuning apartment loans, we will find the best apartment loan for your needs. Financing for apartment loans is offered for all types of projects over 5 units.
We have a variety of lenders that offer competitive apartment building financing solutions. High-rise apartment building loans are one of our specialties. We partner with lenders that can help you with an apartment building loan for purchases, new construction, cash outs and refinancing. We can also help with multifamily financing that includes mixed-use properties. If the property has a combination of apartments, offices or any other income producing type, we can help. We can structure your apartment building loan with a fixed rate or variable rate and amortize it over a long term if you wish.
If you are looking for Hi-Rise Apartment Financing, we can help you find that special lender to get your project up and going. When it comes to High-Rise apartment financing solutions, the sky is the limit, and we can help you get there. If you have a high rise apartment building project simply complete a loan application or email the project details.
Ocean Pacific Capital's apartment loan department provides low rate as well as no-point apartment loan programs nationwide. With flexible apartment financing options, we are able to meet the needs of our borrowers. Whether you are looking to refinance your apartment loan or obtain a purchase apartment loan, we will structure the best-fit apartment loan program for your situation.

Our apartment loan options are as follows: apartment interest only payment option, 30-year apartment loan (no balloon apartment loans), 3-5-7-10-15-30 year fixed interest rates on apartment loan, 90% LTV apartment financing.

Our apartment loan program underwriting guidelines on apartment loans are as follows:

-Apartment loans are available on fixed and variable rate financing on 5 or more units

-Apartment loan size varies from $500,000 to $1.3 billion.

-Apartment financing LTV/CLTV permitted up to 90%

-Apartment financing is available nationwide

-Apartment loan rate fixed terms: 3-30 years

-Apartment loan closing as soon as 45-days

-Apartment debt coverage ratio: 1.05 to 1.25

-Cash-out available on apartment loans
There is a mind boggling variation of loan features, terms, interest rates and fees which may be quoted by different apartment lenders on the same property. Apartment lenders all have differing requirements for such things such as property type, presentation format, location and quality, as well as the minimum and maximum apartment loan amounts they will consider. Ocean Pacific Capital will keep track of which apartment lenders will finance which types of apartment properties, their interest rates and terms. By knowing all the apartment lenders' programs, we can achieve a successful transaction with a minimum of expense and inconvenience to you the borrower.

We offer apartment loans with interest only payment options, apartment loans with no-points, and apartment loans with low interest rates. Ocean Pacific Capital has what it takes to be your apartment financing source. Contact one of our commercial mortgage bankers to learn more about all of our apartment loan and commercial loan programs.
Commercial Mortgage Loan .Net provides customized shopping center loan solutions for all kinds of investors nationwide. Whatever your objective- we can help you structure the loan that meets your needs.
Our success is measured by our clients' success, and our mission is to be your source for the most appropriate - and advantageous - financing solution that helps you achieve your goals.
Make Commercial Mortgage Loan .Net a part of your finance team. Submit your confidential loan request here for quick review, or call our executive team directly in at 1-800-595-1474.
Fill out the form below to be contacted immediately:
---
Commercial Mortage Loan .Net is a nationwide and worldwide commercial mortgage portal. We do business in all 50 states and overseas. Below are some the places we do business:
Alabama, Alaska, Arizona, Arkansas, California, Colorado, Connecticut, Delaware, Florida, Georgia, Hawaii, Idaho State, Illinois, Indiana, Iowa, Kansas, Kentucky, Louisiana, Maine, Maryland, Massachusetts, Michigan, Minnesota, Mississippi, Missouri, Montana, Nebraska, Nevada, New Hampshire, New Jersey, New Mexico, New York, North Carolina, North Dakota, Ohio, Oklahoma, Oregon, Pennsylvania, Rhode Island, South Carolina, South Dakota, Tennessee, Texas, Utah, Vermont, Virginia, Washington, West Virginia, Wisconsin, and Wyoming

Commercial Property Types we finance: