Call Us
800-595-1474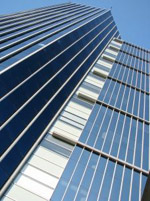 Satisfied Customers
"I have never seen such a quick and easy online commercial real esate loan application . . . they were able to work with me and find the best loan for my commercial project"

- Sean Knox
---
Whatever your financing needs,
we will tailor a loan that's right for you.
---
"Immediately after I filled out the App a Loan Agent contacted me with different loan scenarios ...WOW... these guys are good"

- Eric Bryant
Mezzanine Financing / Mezzanine Loan
For some borrowers, mezzanine financing has become a great solution to a recurring problem. Mezzanine financing can provide the additional dollars and higher leverage that today's borrowers need to meet their financing goals.
Traditionally, mezzanine financing has been complicated and expensive, but our group of Mezzanine Financing Program providers simplifies the process by integrating it with our existing loan origination platform. Funds are provided by hundreds of our mezzanine affiliates so there is no third-party approval required. In short, we can provide "one stop shopping" so you can minimize transaction costs and risk by eliminating the need for a third-party lender.
Commercial Mortgage Loan .Net specialize in providing short-term mezzanine financing that is very different from what our competitors provide. We aren't after double digit yields and we don't want to tie you down. Instead, we want to help you take your property to the next level so you can refinance through one of our many highly competitive takeout loan programs.
Commercial Mortgage Loan .Net can tailor a mezzanine loan that fits your needs in today's world, and we offer lower rates, much more flexible prepayment terms, and smaller loan amounts (as little as $500,000) than other mezzanine lenders. We can provide mezzanine financing in combination with most of our permanent financing programs, and in some cases we can combine our mezzanine financing with an existing third-party mortgage.
Beyond the benefits of any specific lending product, Commercial Mortgage Loan .Net's expertise and unwavering commitment to extraordinary customer service are what set us apart from the rest. And with specialists in affordable housing, seniors housing, student housing, manufactured housing communities, mezzanine/bridge financing, FHA multifamily, and capital markets, we can help meet your most critical financial and timing needs. No one delivers more.
Commercial Mortgage Loan .Net's mezzanine financing programs offer excellent performance and cost savings on loans of any amount. Mezzanine financing and mezzanine loans are available for all types of mezzanine projects. Commercial Mortgage Loan .Net offers mezzanine programs that serve the needs of investors with excellent delivery time and substantial cost savings.
Our mission is to be your source for the most appropriate - and advantageous - financing solution that helps you achieve your goals. Most of our mezzanine financing programs are designed to finance any loan amount and are often structured with flexible terms to help the borrower meet their objectives.
Commercial Mortgage Loan .Net provides customized mezzanine financing solutions for all kinds of investors nationwide. Whatever your objective- we can help you structure the loan that meets your needs.
Our success is measured by our clients' success, and our mission is to be your source for the most appropriate - and advantageous - financing solution that helps you achieve your goals.
Make Commercial Mortgage Loan .Net a part of your finance team. Submit your confidential loan request here for quick review, or call our executive team directly in at 1-800-595-1474.
Learn about the Commercial Financing loan program, Apartment Financing loan program, and Construction Financing loan program.
Fill out the form below to be contacted immediately:
---
Commercial Mortage Loan .Net is a nationwide and worldwide commercial mortgage portal. We do business in all 50 states and overseas. Below are some the places we do business:
Alabama, Alaska, Arizona, Arkansas, California, Colorado, Connecticut, Delaware, Florida, Georgia, Hawaii, Idaho State, Illinois, Indiana, Iowa, Kansas, Kentucky, Louisiana, Maine, Maryland, Massachusetts, Michigan, Minnesota, Mississippi, Missouri, Montana, Nebraska, Nevada, New Hampshire, New Jersey, New Mexico, New York, North Carolina, North Dakota, Ohio, Oklahoma, Oregon, Pennsylvania, Rhode Island, South Carolina, South Dakota, Tennessee, Texas, Utah, Vermont, Virginia, Washington, West Virginia, Wisconsin, and Wyoming

Commercial Property Types we finance: