Call Us
800-595-1474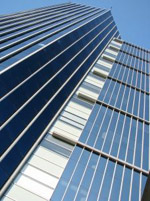 Satisfied Customers
"I have never seen such a quick and easy online commercial real esate loan application . . . they were able to work with me and find the best loan for my commercial project"

- Sean Knox
---
Whatever your financing needs,
we will tailor a loan that's right for you.
---
"Immediately after I filled out the App a Loan Agent contacted me with different loan scenarios ...WOW... these guys are good"

- Eric Bryant
Licensing
CommercialMortgageLoan.net is wholly owned and operated by Ocean Pacific Capital which is licensed to do commercial and construction loans worldwide.

Our residential department is licensed in California and Colorado with remaining state licensing through our affiliates.

Programs subject to change without notice. Some state and other restrictions apply. California Real Estate Correspondent Mortgage Broker. California Department
of Real Estate License #00619059. Colorado License #20001249941.

Please feel free to contact us with any questions.
Fill out the form below to be contacted immediately:

Commercial Property Types we finance: